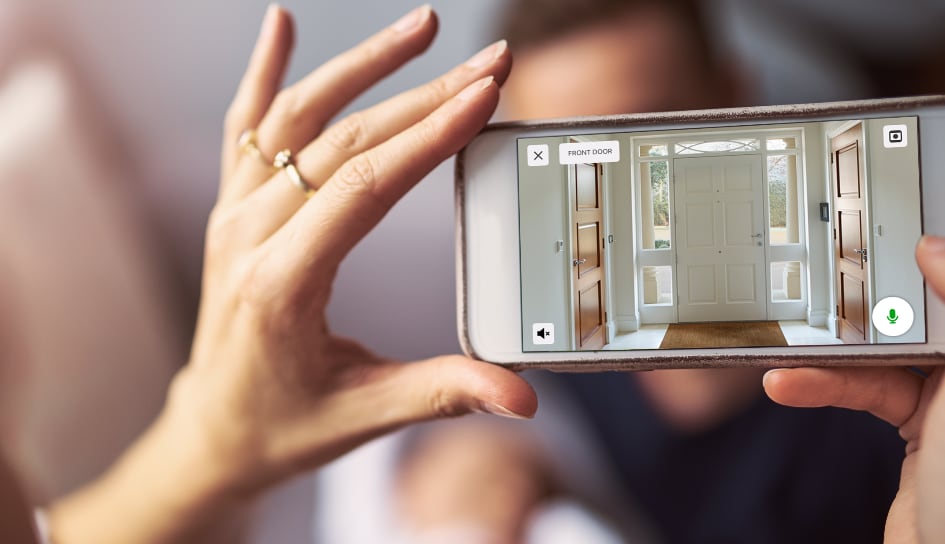 Are Smart Locks Worth It In Cedar Rapids
Do you often think about upgrading your home's locks? You can install the usual deadbolts and secure your doorways. With that being said, if you seek the most high-tech, you should install a smart locking solution that will integrate into your home security system.
You could be asking the following question: Are smart locks worth it in Cedar Rapids? Or is this an example of throwing your money away on unnecessarily complex products?
Traditional Locks Vs. Smart Locks in Cedar Rapids
When evaluating locking systems, you have various options. However, you will find that most doors are made secure by one of the following: a keyed deadbolt or a locking handle, a push-button deadbolt, or a smart solution integrated into your home security. Operate a conventional deadbolt, and a metal bolt extends into a strike plate on the door frame. The bolts have the option of being a door handle lock that's spring-operated, which means the door is more difficult to pry open with a an instrument such as a crowbar. If you don't want to fiddle around with an ordinary keyed entry, you have the option of getting a keypad system that activates the bolt with the use of a 3-4 button pin code.
Smart locks are interlinked systems that serve as a modern substitution for your ordinary deadbolt and door handle. Similar to push-button deadbolt, you enter a PIN code to gain access. But when you utilize a smart lock, you will be able to connect to your property's wireless network or your comprehensive home security to bring even more functionality. By using a mobile app, you can:
● Activate your door locks remotely
● Create customized keycodes for family members and friends
● Be notified through text alerts if your door is unlocked
● Set limited-time key codes for occupants
When Are Smart Locks Worth It In Cedar Rapids?
If you just want to use a single or maybe two smart locks instead of traditional locking systems, you might be undecided on whether they are worth the effort. It would add convenience to operate your locks from work, but the brand and model are important factors in how dependable and functional they will be. When installing an independent device, be certain that your smart lock uses 128-bit encryption and is operated with a smartphone app that's frequently updated.
However, the real advantage of a smart lock comes if you connect it to your property's complete security package. This gives you the option of having your locks coordinate with other security devices to enhance your protection while adding convenience to your daily routine. To illustrate, when your video doorbell detects someone proceeding toward your home, your smart locks are able to lock without you taking any action. You might also use a geotracking feature on your phone's security app and automatically unlock your doors when you turn onto your driveway. You can even program an alarm to sound if someone attempts to enter the incorrect PIN multiple times.
Basically, a smart lock is worth it in Cedar Rapids if you incorporate it to your home security system!
Call Now To Get Smart Locks With Your ADT Security System
If you're in the market for the leading smart locks in Cedar Rapids -- along with a highly advanced home protection plan -- turn to the professionals at Secure24 Alarm Systems. We will build the ideal design with specialized smart devices your home requires. Place a call to (319) 214-2293 or complete the form below to start your project.
Areas Served Around Cedar Rapids By Secure24 Your Local ADT Authorized Dealer